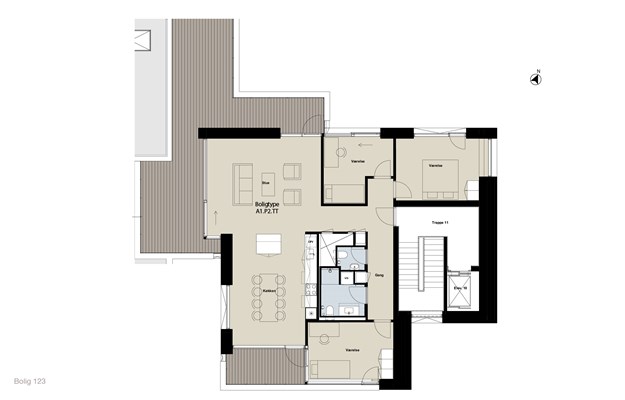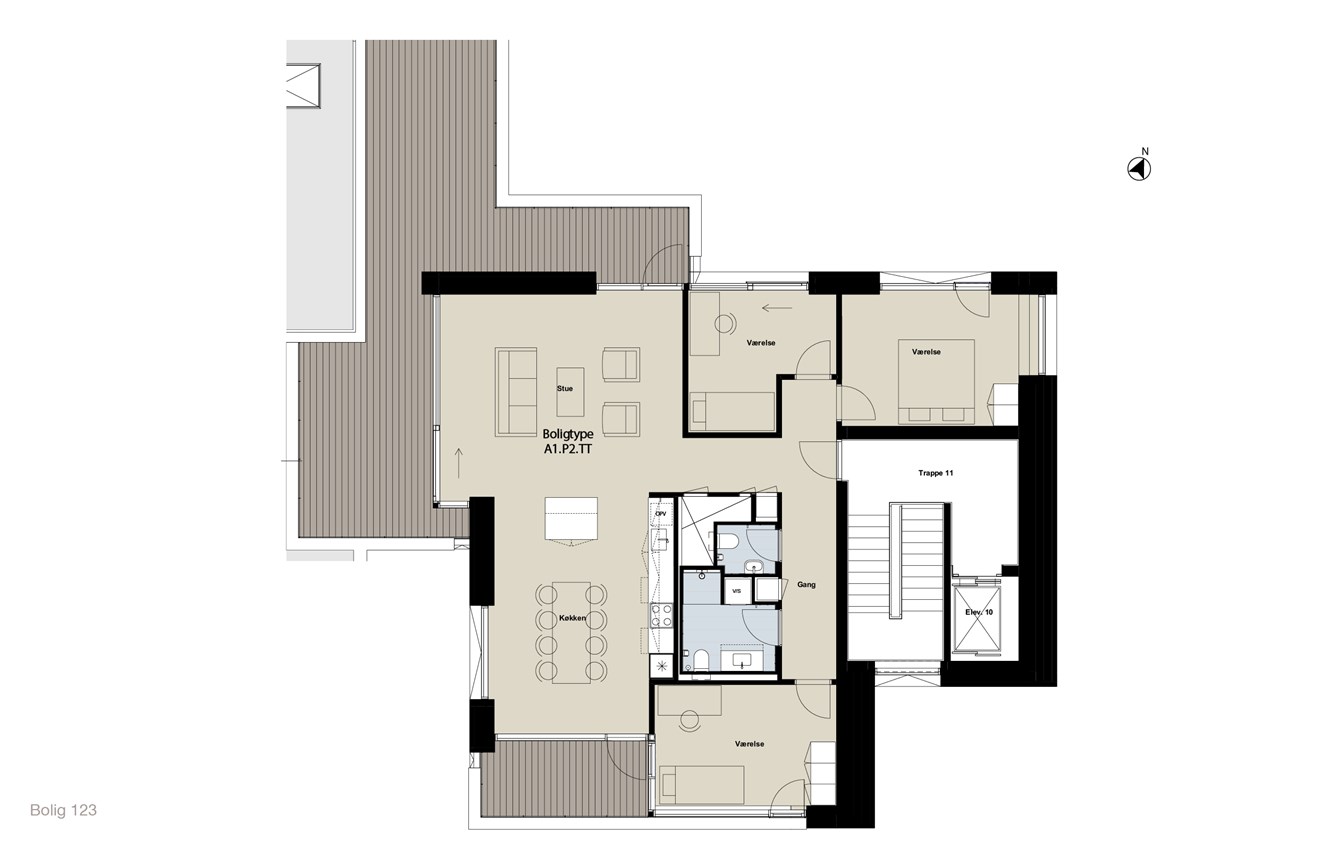 Explore Bakkedraget
Get closer to the architecture, the surroundings and the apartments of Bakkedraget. Watch the video and enjoy everything from the unique location by the water to the wild meadow plants outside the windows and the beautiful rooms filled with daylight.
Read more about the exclusive homes at Bakkedraget, the area, the architecture and life by the water in our brochure.
Nordic interior design
The luxurious apartments of Bakkedraget have big and open layouts – and beautiful materials have been used throughout. And furthermore, you can move right in. The Nordic styled kitchen is a continuation of the dining area and the living room, creating the optimum space for spending time with family and friends.
Exclusive homes for rent - between sea and city
Do you wish to live in a large open and wild meadow landscape? Right by Øresund? Welcome to Bakkedraget - and its beautiful architecture in different levels, formed by the hilly terrain surrounding them.

Most of the bright luxurious apartments have more balconies, terraces and/or rooftop terraces. The main part has both morning sun and evening sun.

At Tuborg Strandeng you get the feeling of being in a pristine and natural terrain even though Copenhagen city is close by. Along the nature trails you meet a truly special vegetation from English grass to beach chamomile, sea buckthorn, hawthorn and Scots pine, and therefore Tuborg Strandeng differs from any other exclusive home area.
Contact us
Do you wish to know more about Tuborg Strandeng and Denmark's most unique exclusive homes? Or do you wish a showing you are welcome to contact us.
Bakkedraget are offered for rent by real estate agent with specialization in exclusive homes - home v. Lone Bøegh Henriksen.
For let Bakkedraget
Thank you!
And thank you for your interest in the exclusive homes at Tuborg Strandeng. You will be contacted by a real estate agent soon.