Reserved
KYSTHUS 1 // APARTMENT: 4
270° view of the sea and meadow

Terrace towards the south-west and Tuborg Harbour with evening sun

Different levels and extra floor-to-ceiling height in parts of the apartment

Two large bedrooms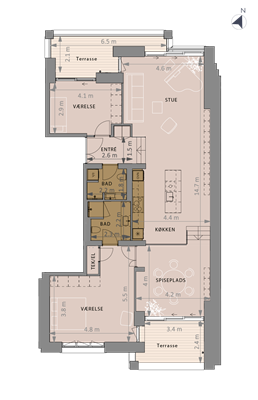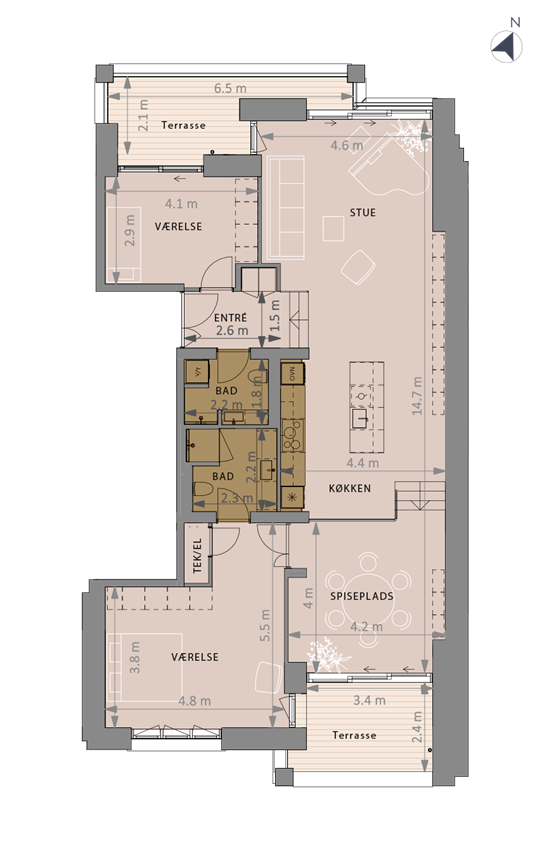 KYSTHUS 1 // APARTMENT: 4
270° view of the sea and meadow

Terrace towards the south-west and Tuborg Harbour with evening sun

Different levels and extra floor-to-ceiling height in parts of the apartment

Two large bedrooms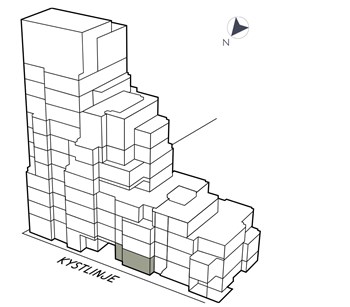 Explore the view
Disclaimer: The videos are taken from the datum of the floors, and therefore the view does not correspond fully to the view from the individual apartments.
Read more about the exclusive homes Kysthusene, the area, the architecture and life by the water in our brochure.
Bright Apartments with More View
The apartments in Kysthusene have large, open plans and open facades to three sides which let the light in. Here there is a view of both the sea, the city and the meadow landscape. Many of the apartments have a 270° view, others 360°. That apartments have 2-4 balconies, rooftop terraces or rooftop gardens.
An Exclusive Home close to the sea, the meadow and the city
Kysthusene are beautifully situated on the edge of the Øresund. Water on one side and on the other, a large, open and wild landscape. The sculptural buildings sprout from the water and coastline and unfold in the hilly terrain like rocks.

Along the nature trails towards the coastline is truly special vegetation, from English grass to beach chamomile, sea buckthorn, hawthorn and Scots pine. You get the feeling of being in pristine and natural terrain, even though the city is close by. In other words: Tuborg Strandeng differs from any other exclusive home area.
Contact us
Do you want to know more about Tuborg Strandeng and Denmark's most unique exclusive homes? Or if you want a viewing, you are welcome to contact us.
Kysthusene 1 & 2 are being offered for sale by estate agents who specialise in exclusive homes – home w. Lone Bøegh Henriksen and Ivan Eltoft Nielsen.
For sale Kysthus 1 & 2
Thank you!
And thank you for your interest in the exclusive homes at Tuborg Strandeng. You will be contacted by a real estate agent soon.